The Rising Pune SuperGiant team was founded in 2016, as part of the Indian Premier League (IPL) cricket tournament. The team is owned by Sanjiv Goenka, the chairman of the RP-Sanjiv Goenka Group, and is based in the city of Pune, in the western Indian state of Maharashtra.
The team made its debut in the 2016 IPL season, where they finished seventh out of eight teams. However, the following year saw a vast improvement in the team's performance. Under the captaincy of Australian cricketer Steve Smith, the Rising Pune SuperGiant made it to the finals of the tournament, where they faced the Mumbai Indians team. Despite a valiant effort, the team lost the final by one run.
In 2018, the team was captained by Indian cricketer Ajinkya Rahane. The team made it to the playoffs but was eventually knocked out by the Kolkata Knight Riders in the Eliminator round.
The following 2019 IPL season saw the team make a change in captaincy, with Indian cricketer MS Dhoni joining the team. However, the team finished seventh in the tournament, with only five wins from their fourteen games.
The team's final appearance in the IPL came in the 2020 season, which was held in the United Arab Emirates due to the COVID-19 pandemic. The team performed admirably under the leadership of Steve Smith, making it to the playoffs where they faced the Delhi Capitals. Unfortunately, the team was knocked out in the Qualifier 1 round and finished in fourth place overall.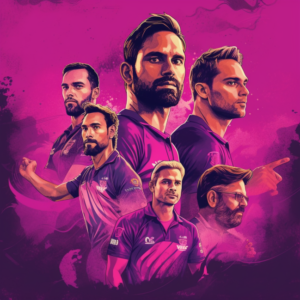 In summary, the Rising Pune SuperGiant team had a relatively short stint in the IPL, but managed to make it to the finals in their second season, thanks to some strong performances and leadership. While the team did not manage to replicate this success, they remained competitive throughout their four seasons in the league, providing entertainment and excitement to cricket fans across India and the world.